How Can I Install Outdoor Wall Lights?
Learn About Outdoor Wall Lighting Installation
Outdoor wall lights have a huge role in making a home look beautiful. It adds style and security to your home. Before you start thinking about installing outdoor lighting, ensure that you understand certain things, such as the different types and outdoor wall lighting styles available. If you have basic knowledge about installation, you can do it as a DIY project, and if not, it is better to get professionals' help. The first and foremost thing is to understand the different types of outdoor wall lighting.
Here is a basic idea of the types available these days.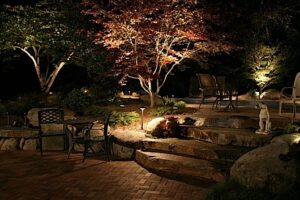 A light fixture that is attached to the wall is known as a sconce. It offers uniform illumination and thus makes the house look beautiful. The biggest question that comes to mind while selecting the outdoor lighting would be the right type of sconce. There are three types of sconce available these days, namely, solar, electric, or battery-powered.
· As the name suggests, the solar sconce is environment-friendly, easy to install, and helps you save money. You do not have to drill holes in your house to hang them; rather, you can hang them wherever you want. Most models have light sensors which turn on the lights automatically at sunset.
· Electronic Sconces are connected to the electrical system, and a light switch is needed to control them. If you want to have permanent outdoor lighting, then electric sconces will be a great option.
· Battery-Powered sconces will be the best option if you do not want to drill holes for exterior lighting or are not interested in using solar panels.
– Different Styles Of Outdoor Lighting
If you are sure about the type of outdoor lighting you want to use, the next big decision would be the lighting style. It is better to consider the color of your house and your landscaping while choosing the lighting type. The commonly used outdoor wall lighting styles are-
· Hanging lanterns – This enhances all architectural styles' beauty and comes in different styles and finishes.
· Pendant lights are classic, attractive, and stylish lights that can make a house more beautiful.
· Torch lights – These lights resemble many old-fashioned lights that you may have seen in castles. To get the complete torch effect, you can pair this lighting with flickering bulbs.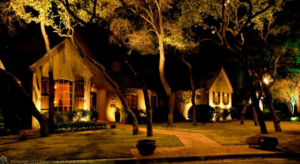 Installation Of Outdoor Wall Lighting
Once you are done selecting the outdoor wall lighting type and style, the next big step will be installing it. If you have selected solar or battery-powered sconces, then it is quite easy to set that up. It is always better to call for an electrician if you plan to install the electrical system's outdoor lighting. Only a professional electrician can install the outdoor lighting in different ways and methods. If needed, the electrician can pull a new wire and connect them to the lighting. If there is already an outdoor lighting unit, the electrician will connect the new lighting to the existing lighting unit.
If you are replacing your old outdoor lighting, then the installation is quite easy. You need to shut down the circuit breaker, replace the lighting unit, and repeat the same steps to get the installation done. However, if you are not sure about installing, it is always better to call your local electrician.
This Blog was posted for you By Your Electrician San Antonio – Good Electric